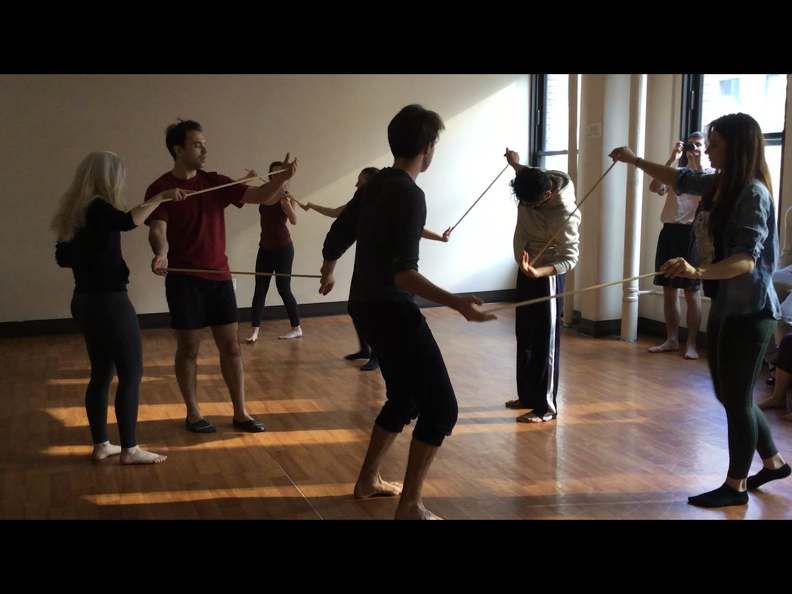 Mondays | 7-9 pm
March 4 – April 8, 2019
Showing: Saturday, April 13th, 7-9pm
A theater-making class open to adults (18+) of all levels of skill and experience, with a special focus on how the act of creative play can be a form of self-care and self-awareness. Being an adult in our society often requires the dulling of sensations, thoughts, and images that we think of as "unproductive" to our multi-tasking lives. Sometime our imaginations live within the limits of our cellphones. This workshop encourages all participants to release their imaginations and reconnect with their human essence through creative practice. Participants will develop performance and theater-making skills through improvisation, physical theater/clowning techniques, creative writing, music, and devising as an ensemble. Our initial focus will explore the theme of "home."  In what ways do we create a sense of home and why? What happens when our sense of home is threatened? What does home mean in our rapidly gentrifying "city of immigrants"? All classes will be conducted in both Spanish and English, but speakers of all languages are welcome. Come play!
Workshop facilitated by Kate Bell and Julia Cavagna
Ideally, participants will commit to all six workshops and the final performance. If a participant has a conflict on one of the dates, please just let the instructors know in advance, if possible.
Register by calling BAX at (718) 832-0018 or info@bax.org.
No payment required to register. A $10 suggested donation will be collected at each class, but NO ONE will be turned away for lack of payment.