BAX's Space Grant Program is designed to give NYC-based dance, theater and performance artists the opportunity to create new work in a setting that is conducive to working deeply and exploring new territory. The Summer & Fall Space Grantees are artists who have demonstrated a need for space and time to begin or continue a new or still-forming project.
The Summer 2019 Space Grantees are Catie Leasca, Jeremy Tiang, and Kayla Farrish/Decent Structures Arts
The Fall 2019 Space Grantees are Nami Yamamoto, Nile Harris, and Ogemdi Ude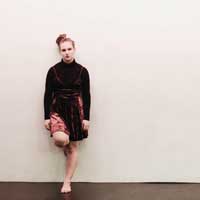 Catie Leasca is a dance artist currently based in Brooklyn, NY. With roots in Massachusetts, she has traveled and danced abroad in Israel, France, Belgium, and Germany. Catie has presented her work at Gibney Dance as a Work Up 5.0 artist, Brooklyn Arts Exchange as an Upstart artist, CPR as part of UArts/Chez Bushwick Creative Exchange, Movement Research through Judson Church, Dixon Place and STUDIO4. She has worked professionally with Netta Yerushalmy, Helen Simoneau Danse, Jessie Young, Mary Grace + Artists, and Bryn Cohn + Artists. She is a Brooklyn Arts Exchange 2019 Summer Space Grant Recipient and a LiftOff Resident Artist at New Dance Alliance. Catie graduated with her B.F.A. in Dance from the University of the Arts in May, 2017. www.catieleasca.com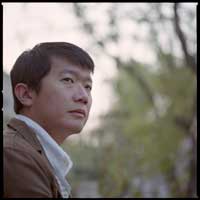 Jeremy Tiang's plays include A Dream of Red Pavilions (Pan Asian Rep) and The Last Days of Limehouse (Yellow Earth, London), as well as translations of scripts by Wei Yu-Chia, Xu Nuo, Chen Si'an, Zhang Zai and others, which have been performed or read at the Segal Center, Royal Court (London) and Royal Exchange (Manchester). Jeremy is also the author of a novel, State of Emergency (Singapore Literature Prize, 2018), and the translator of books by Jackie Chan, Zhang Yueran, Li Er and many others. He trained as an actor at Drama Centre London, and now lives in Brooklyn. www.JeremyTiang.com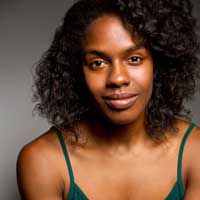 Kayla Farrish/Decent Structure Arts is an emerging company combining filmmaking, photography, and dance. She's received three choreographic commissions: Of Bones Dance (2014) and Houses on the Moon Theater Company (2016), and Danspace (2019). She co-choreographed Gods and Accepting Darkness with Nik Owens (2015). Studying photography and film with Yara Travesio, Benjamin Heller, and Brooklyn Central, she created Beloved Loveless portraits, premiered With Delicacy and Permanence interdisciplinary solo, and formed 5 short films through Chez Bushwick Residency in 2017. In 2018, she developed live works: Wager/With grit From, Grace, Black Bodies Sonata, and Why I Can't Hold Strangers performing at Judson Church, Danspace, BAAD!, and other spaces. She produced Spectacle Film and Live Performance evening length work through Pepatian DYF Residency. In 2019, she is creating The New Frontier Film and (My Dear America) pt.1 live work through Keshet MSE program, BAX Summer Space Grant, Petronio Residency Center, and Danspace Fall 2019 Commiszion. Following, Farrish will share excerpts at BAX Fall Space Grant Showcase December 2019 and Belinda McGuire's OFFSET Dance Festival in January 2020. She looks forward to the new upcoming creation through Gibney's New Voices: Spotlight Commission in March 2020!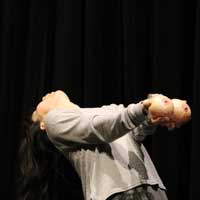 Nami Yamamoto, from Matsuyama, Japan, graduated from New York University in 1993 with a MA in Dance Education. Her work has been funded by Creative Capital, Jim Henson Foundation, Suitcase Fund from Dance Theater Workshop and others. She has been inspired by her residency experience at Movement Research, Brooklyn Arts Exchange, Puppet Lab at St. Ann's Warehouse and Maggie Allesee National Center for Choreography. Her most recent work, Headless Wolf (2017) received The New York Dance and Performance Awards (the Bessies) for an outstanding production. Currently, she teaches at New York City public school through Movement Research's Dance Maker's program.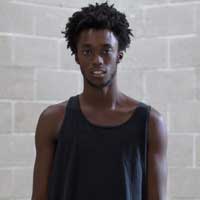 Nile Harris is a Brooklyn based interdisciplinary artist and performer. His work has been presented at Palais de Tokyo, Dixon Place, Secret Project Robot, Movement Research at Judson Church, and The Watermill Center, where his commissioned installation, curated by Robert Wilson, was featured in publications such as New York Magazine, W Magazine, Art News, and Slate. He has performed in the with work of various artists including Jaamil Olawale Kosoko, 600 Highwaymen, Nia Witherspoon, Miles Greenberg, and Malcom-X Betts performing in venues and festivals around the world including New York Live Arts, Museum of Modern Art, The Walker Art Center, EMPAC, Danspace Project, EFA Project Space, American Repertory Theatre, and the Dublin International Theatre Festival among others.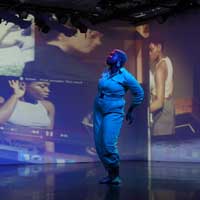 Ogemdi Ude is a Nigerian-American dance artist, educator, and doula based in Harlem. Her work has been presented at Danspace Project, Gibney, Center for Performance Research, Movement Research at the Judson Church, Streb Lab for Action Mechanics, Lewis Center for the Arts, and for BAM's DanceAfrica festival. She is a 2019-2020 Center for Ballet and the Arts at NYU Resident Fellow and 2019 BAX Space Grantee. She currently serves as Head of Movement for Drama at Professional Performing Arts School in Manhattan. She graduated Magna Cum Laude with a BA in English, Dance, and Theater from Princeton University.