BAX is excited to announce that 2016 graduate, Julianne Carino, will receive our 2017 ALUMNI SPACE GRANT. This award is provided to alumni who are committed to developing their original dance, theater or performance work. Julianne is at work on a new solo that she views as a self-portrait about her identity as a young Mexican-American woman. Her poetry and text is also influenced deeply by this identity, as she states, a "reflection on the earth as a unified source of power".
BIO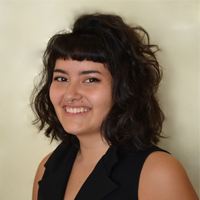 Julianne Carino is a Brooklyn-based dancer and creative artist. She has trained in classical ballet, modern, West African, Gaga, Latin contemporary, Bikram yoga, Anti-gravity yoga, and Improvisation. Julianne's choreography aims to inform and highlight a dancer's physical characteristics which affect their political, and often spiritual, identities. The ideas Julianne explores in movement influence her photography, visual art, and poetry. Julianne graduated Urban Academy High School in 2016 and has chosen not to attend college directly after graduating. Julianne attended the Bates Dance Festival for three consecutive summers and the American Dance Festival during the summer of 2016. She has performed her work at Brooklyn Arts Exchange, 92Y Harkness Dance Center, and Bates Dance Festival. Julianne has had the privilege of performing in the work of Sara Procopio, Monstah Black, Donna Costello, and Kelly Bartnik as part of the BAX (Brooklyn Arts Exchange) youth dance company. She has also performed in the work of Netta Yerushalmy and Sean Dorsey as part of a repertory courses at the American and Bates Dance Festivals.
Previous alumni space grants have been awarded to dance artists Jesse Phillips-Fein, Emma-Grace Skove-Epes, and Nadia Tykulsker.