BAX's SPACE GRANT PROGRAM is designed to give Brooklyn and Queens based dance, theater and performance artists the opportunity to create new work in a setting that is conducive to working deeply and exploring new territory.
2017 Summer Space Grant Recipients
Claro de los Reyes | Theater
Nia Shand & Ness White | Interdisciplinary
Dane Terry | Theater
2017 Fall Space Grant Recipients
Natalie Green | Dance
Johnnie Mercer | Dance
Ita Segev | Interdisciplinary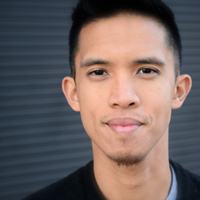 Claro de los Reyes is a social practice theatre artist whose work aims to further build community, encourage cross-cultural dialogue, and champion underrepresented histories particularly around the Asian Pacific Islander diaspora. Recent projects include My Baryo My Borough, a community-centered oral history theatre project launched as a commissioned artist of the Laundromat Project's Create Change program 2015. Additional recent works were presented at Topaz Arts and Interference Archive. As a theatre actor Claro has performed with NY theater companies including Pan Asian Rep, NAATCO, and International WOW. He has also had the honor of devising theatre alongside community members in NYC, the Philippines, and Rwanda. Education: Fordham LC Theatre Program, TWN Film Workshop, MA in Applied Theatre from CUNY SPS. As a 2016-17 National Artist Strategies Creative Community Fellow, Claro is in the midst of launching a theatre-based initiative that brings API perspectives in NYC schools and public spaces.
Photo by Larry-D.-Rosalez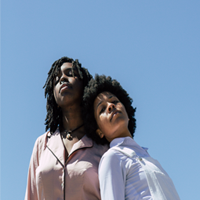 Nia & Ness are a black, lesbian, dancer-poet performance art duo based in Brooklyn, NY. The duo met in 2013 and founded their company in 2016. They have performed at multiple venues in New York, New Jersey and Pennsylvania; sharing their work that aims at a deeper understanding of their co-reality through intense investigation of their individual identities. They have also been highlighted in local newspapers; recognized by the Brooklyn-based art group, THE CREATORS COLLECTIVE, as one of their top 5 artists of 2016; and have been featured in a 2017 BRIC TV segment.
Along with the couple's work together, Nia is a proud BFA dance graduate from Temple University. Immediately after graduation she began dancing in Germany and France with DAGADA dance company; and Ness, a Journalism graduate of SUNY Plattsburgh, freelances as a writer for the California-based magazine Việt Tide.
Photo by Marion Aguas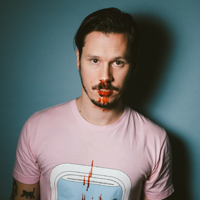 Dane Terry is a storyteller, composer and writer. Terry is the 2016 recipient of the Ethyl Eichelberger Award from PS122 in New York City for which a new stage work was commissioned. He was also a part of that organization's RAMP residency in spring 2016. After premiering in New York at La MaMa Experimental Theatre Club in April 2015, his theatrical song-cycle Bird in the House went on to be presented at The Public Theater as part of the Under The Radar Festival's INCOMING! series. Terry has also performed at Lincoln Center, A.R.T.'s Oberon in Cambridge MA, Contemporary Arts Center in Cincinnati OH, The Wexner Center in Columbus OH and the Afterglow Festival in Provincetown MA.
Photo by Kate Sweeny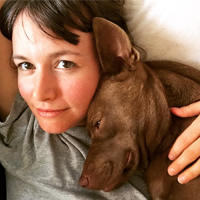 Natalie Green's choreography has been presented at Dance Theater Workshop, The Chocolate Factory Theater, Danspace Project's "Food for Thought," Roulette, Movement Research's "About Town," Brooklyn Arts Exchange, and Catch. She has danced for Tere O'Connor, RoseAnne Spradlin, Heather Kravas, Anna Sperber, Levi Gonzalez, Daniel Linehan, Rebecca Lazier, and Juliette Mapp. Natalie graduated from the SUNY Purchase Dance Conservatory and is originally from Austin, Texas.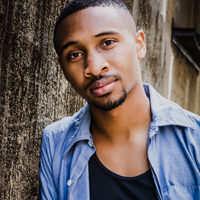 Johnnie Cruise Mercer is a choreographer, educator, and freelance performer in the New York City area. As a choreographer Mr. Mercer's work has been presented/commissioned by The Center for Performance Research-CPR, Bronx Academy of Arts and Dance (BAAD!), The Dance Place of DC, Brooklyn Arts Exchange (BAX), Gibney Dance: Agnes Varis Performing Arts Center, Dogtown Dance Theater, Danspace @St Marks Church, Judson Church Movement Research, Greenspace, The Bolls Theater of Detroit,  The Jamaica Performing Arts Center, 92Y Harkness Dance Center, NYU Tisch School of Dance, as well as recently at NYU Skirball's AUNTS . He has been in residence at Chez Bushwick Inc, DanceNow Silo Farms, University of Massachusetts Ahmerst, University of Texas at Austin, 92Y Harkness Dance Center (2016-2017 AIR), NYU 2017 Summer Residency Program, and is currently a 2017 BAX Fall Space Grant Recipient, a 2017-2018 CUNY Dance Initiative Artist in Residence, and a 2017-2018 AIRspace Grantee at Abrons Arts Center. Mr. Mercer is a native of Richmond, Virginia and a BFA graduate from Virginia Commonwealth University's Department of Dance and Choreography.
Photo by Barbara Shore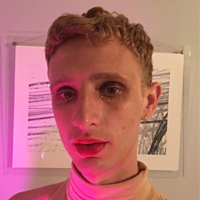 Ita Segev is a Trans-feminine, anti Zionist white  Israeli performance maker, writer, mover and actor based in Brooklyn. Finding their way from writing to acting to different modes of dance and embodiment Ita's practice is a collage that is influenced by her Meisner based acting training, extensive somatic and improvisational movement methods, readings of post colonial, trans feminist, queer and anti Zionist thought and coming from a long linage of multicultural women who talk about their feelings a lot. As a performer Ita has collaborated with 600 HIGHWAYMEN, Lilleth Glimcher, Lee Sunday Evens, Morgan Green and Sarah Delappe, Julia Gladstone, Adam Horowitz, Julia Thompson, Andrew Hoepfner and Brandon Wolcott and studied movement with practitioners such as K.J Holmes, Judith Grodowitz, Miguel Guttierez and Juliana May. Ita is a previous AIR at Chez Bushwick and was a Fresh Tracks AIR with long time collaborator Georgia wall. Together they have shown work at NYLA, Catch at the Invisible Dog, Movement Research at Judson Church, Glasshouse Gallery, and AUNTS at the Skirball center. Ita is a member of Jewish Voice for Peace artist council.