2016/17 Artist In Residence : Interdisciplinary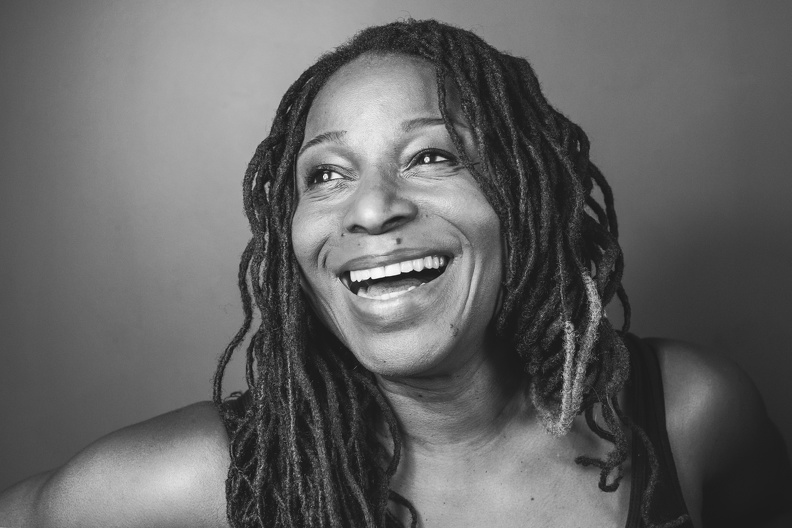 As a theater artist Tanisha Christie has produced, directed and performed for many regional theaters across the country, including the Hip Hop Theatre Festival, former Ohio Theatre; Arena Stage; Commonweal Theatre; PCPA Theatrefest and many others. She has directed children's theater in Boston and a new work for the Deaf Way II International convention in Washington, DC, as well as, produced shows at Performance Space 122, Baltimore Theater Project and the District of Columbia Arts Center.
As a teaching artist, she credits her training to her time as Assistant Director of the former Living Stage Theatre Company, one of the preeminent Theatre for Social Change in the U.S. There she directed original performance works and led hundreds of workshops in improvisational theatre making for people ages 3-103. She has taught at many traditional and nontraditional performance spaces, schools and universities, including the Anacostia Mental Health Center, My Sister's Place, New York University, Amherst College, Goucher College, The Kennedy Center, and Looking Glass Theatre.
Tanisha began filmmaking while creating and performing in an original interdisciplinary media-theater-dance piece Memory is a Body of Water (with Lisa Biggs, PhD and Kristin Horton, Dir.) for The National Black Theater Festival. She went on to work for several production companies and landed on the production team for PBS' Citizen King. Her experimental shorts flag/body has been screened at international conferences in Australia and Denmark; GroundWater was screened as a part of an intercontinental artist exchange in Panama co-sponsored by the U.S. Embassy in Panama. Her feature length documentary Walk With Me (directed & produced with Ellie Walton), about three women who use theater for social justice, was digitally released in 2013 by Filmbreak/GoDigital and can be seen on Amazon, Google Play and other outlets.
Tanisha holds a BFA Theatre performance with a concentration in Holistic Drama from Arizona State University and an MA in Media Studies from The New School. She is a licensed clinical social worker from Hunter College. A member of Actor's Equity Association, her work has been recognized through an Artist's Fellowship from the DC Commission on the Arts and Humanities, the Puffin Foundation, the National Endowment for the Arts, and the Humanities Council of DC. She was a 2015 Target Margin Theater Fellow and is a 2017 MAP Fund grantee.
Project
bathtub is a series of multimedia performance events of radical intimacy and surrender by inviting an audience to experience a bath with a Black Woman.
The impetus for this project came from the over-saturated mediated narrative of violence against Black bodies, particularly in the United States. No age, race, or economic status is exempt from its effects.
Watching the video of Michael Brown's mother, Lezley McSpadden, reaction to the non-indictment verdict and seeing this private moment now public about the very public death of her son that now has a stream of stranger's hate-filled comments beneath. If a mother cannot mourn her son's or daughter's deaths without critique….
There are few spaces as private as the bath. It is here I have pondered the complexity of my emotions, my femininity, my sorrow and blackness unmediated by others. It is the place where I become intimate with my rage and anguish. It is here that I replenish and refuel. With this work, I am inviting others into this space and into a conversation of vulnerability. I'm curious to know how others are feeling and being in light current events – beyond social media. Is it possible for us to experience ourselves and others unmediated? Is skin-color a barrier to compassion? Can we respect each other's sorrow? Is the expression of grief only of value in a consensus of opinion? Have we collectively mourned our inability to be humane to one another? Can we get to the other side of this? #areyouin
Photo Credit: JD Urban