2017/19 Artist In Residence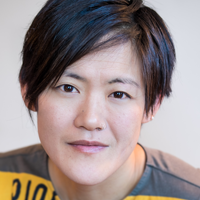 Aya Ogawa is a Tokyo-born, Brooklyn-based playwright, director, and translator for the theater. She challenges traditional notions of the American aesthetic and identity by creating plays infused with a multiplicity of perspectives and languages, and by incorporating influences from outside the U.S. – of style, form, and content.
She wrote and directed oph3lia at HERE (hailed by The New York Times as "great theater"); Journey to the Ocean, commissioned by The Foundry Theatre; and most recently Ludic Proxy, commissioned by The Play Company, which the NY Theatre Review described as "enchanting and poetic, deeply in tune with the spirit of many different cultures." She is currently developing a performance piece around the theme of failure.
She has translated numerous Japanese plays into English, including works by Toshiki Okada, Yudai Kamisato, Takeshi Kawamura, Yoji Sakate, and Tomohiro Maeda, among others. Her translations have been described as "fluid and delicious" by American Theatre Magazine, published by Samuel French among many others, and produced in the U.S. and U.K. www.ayaogawa.com
Photo by Will O'Hare
WORK DESCRIPTION
Writer/director Aya Ogawa continues her exploration of failure in her play The Nosebleed (formerly under the working title Failure Sandwich). For the November Open Studios, Ogawa invites the audience to participate in reading new scenes from the play in which she grapples with her relationship to her mother country and the cultural heritage she is leaving for her American children.