DUE MONDAY FEBRUARY 24, 2020 BY 11:59PM
No exceptions
Applicants will be notified by the end of March 2020
Please read through this page and then click SUBMIT at the bottom to apply.
The SPACE GRANT PROGRAM of BAX | BROOKLYN ARTS EXCHANGE is designed to give NYC based dance, theater, and performance artists the opportunity to create new work in a setting that is conducive to working deeply and exploring new territory. BAX is actively seeking artists who can demonstrate a need for use of BAX space and the ability to work effectively.
A note regarding 2020 Space Grant and AIR Programs: The 20/21 AIR applications will be announced in late Spring while it undergoes an evaluation process by our Artist Advisory Team.  For this season, artists may apply for both the 2020 Summer/Fall Space Grant and 20/21 AIR application when available. Traditionally applicants have had to choose between the two. We look forward to providing you with further updates!
There are two (2) separate Space Grant program periods—Summer 2020 and Fall 2020. Applicants must choose only one (1).
Summer Space Grant (June 29-August 21, 2020, 8 week residency). 3 artists/groups. 50 hours of free developmental rehearsal space per artist/group. $350 stipend. Informal Show & Share Tuesday August 11, 2020 from 7-9pm. **(Evenings and Weekend space available only.)
Fall Space Grant (September 8-December 18, 2020, 15 week residency). 3 artists/groups. 100 hours of free rehearsal space. $500 stipend. Informal Show & Share Saturday November 7, 2020 from 2-4pm. Performance Showcase on Friday and Saturday December 4 and 5, 2020 at 8pm.
ELIGIBILITY
Eligible:
Creators of dance, experimental theater, performance, or any combination thereof, residing in any of the five NYC boroughs.
Former Upstart Program and Needing It participants.
Former BAX Space Grant Artists who have received previous space grants must wait three years before reapplying. For example, if you received a grant in 2017 (or earlier) you may re-apply in 2020.
Not Eligible:
Non-residents of New York City
Students enrolled in a degree granting program at the time of application or who will be enrolled in a degree granting program at the time of the space grant
Applicants under the age of 18 years old at the time of application.
IMPORTANT NOTES
Artists may apply to ONLY ONE Space Grant Program period—Summer or Fall. Please choose the time period that best suits suit your needs and proceed accordingly.
Rehearsal times for the Summer Space Grant period are limited to weekday evenings and all weekend (no weekdays during business hours) due to summer BAX programming.
Both Summer and Fall Space Grant periods include a mandatory, informal Show & Share between Space Grant cohort members for peer-review and reflection.
The Fall Space Grant period includes a mandatory public performance showcase at the end of the program period, Friday and Saturday December 4 and 5, 2020 at 8pm. There is no public performance showcase for the Summer Space Grant period. If you are not able to commit to the Fall Space Grant Performance Showcase, the Summer Space Grant would be a better fit for you.
There is limited prop storage at our rehearsal venues. No large set pieces may be constructed or stored at BAX. If you have questions about this or any other points regarding this application, please email artistservices@bax.org with the subject line "SPACE GRANT APPLICATION"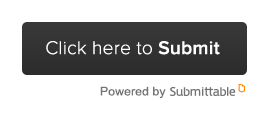 If you have trouble opening the link via the button, applications are available via Submittable at bax.submittable.com/submit/154499/2020-2021-bax-space-grant-application
ABOUT BAX:
BAX is a multi-faceted performing arts center, recognized citywide and nationally for its dedication to supporting the development of emerging artists and providing a home for groundbreaking dance and theatre. BAX's programs, such as its artist residencies, are constructed to offer all the support necessary to encourage in-depth investigation of artistic voice and intent. For over the twenty-five years BAX has developed and refined its work with performing artists. The organization has garnered a strong reputation as a place where artists can take risks, succeed, fail, or have their work produced in a nurturing environment that promotes learning and growth. In addition to its artist residency programs, BAX offers a wide range of services, including an annual presenting season, on-site educational programs in theater and dance for youth age 3-18, and in-school education programs at seven Brooklyn public schools.
BAX/Brooklyn Arts Exchange, an organization with a core commitment to social justice, welcomes students, families, faculty and artists. In keeping with BAX's mission to encourage artistic risk-taking and stimulate dialogue among diverse constituencies we intentionally and purposefully support the voices of under-represented individuals and groups of all origins, ages, abilities, races, religions, sexual orientations, genders, and varied immigration status. All our constituents join an organization whose staff and Board are actively engaged in challenging the manifestations of whiteness, able-bodiedness, and privilege as part of our ongoing anti-racist efforts and our other anti-oppression, pro-inclusion work.
BAX has a proud history and commitment to developing cohorts that are reflective of our mission and core commitments. In our curation and residencies, we take into account our field's history of racism and discrimination, and take active steps to undo the effects of that history. We believe that this commitment enriches the AIR experience for all members and audiences.