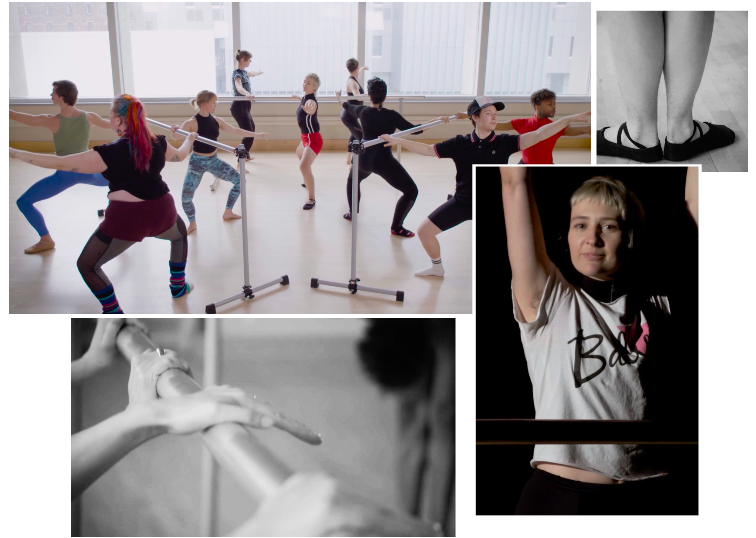 Thursdays | 7:00-8:30 pm
January 24 – March 14 & April 11- May 30, 2019
Single class $14, 5-class card $60
ADULT BALLEZ is an engaging, connective, joyful and generous intervention into the standard cis heteronormative, patriarchal and exclusive culture of ballet class. Adult Ballez class reclaims the joy, power, and beauty of ballet, and banishes the rest. Adult Ballez continuously evolves and re-imagines what ballet can be, who it can be for, and how it can be done. Adult Ballez presents all the typical exercises of a ballet class in an evolving practice of mutual growth and expanding circles of connection. We will warm-up at the barre, then move to center to turn, jump, and (often) practice partnering based on listening and connection, instead of standardized gender-roles.
Classes are open to all queers and allies. Socks are useful, ballet shoes allowed but not required, beginner to advanced levels are ALL WELCOME.
Taught by Katy Pyle, Deborah Lohse, and Charles Gowin.